Commercial Locksmith Services
Keeping your business secure is our top priority. If you own or manage a commercial property, we can help you.
Commercial Locksmith Services We Offer: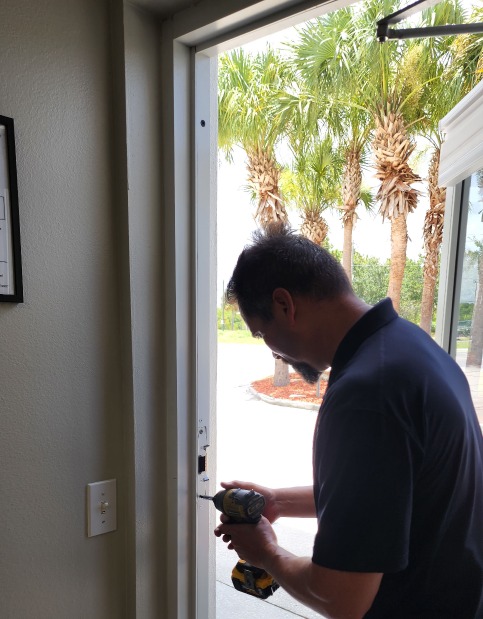 At Key-En-lock, we understand the importance of security for businesses. That's why we offer a wide range of commercial locksmith services to meet the needs of businesses large and small. We can rekey your existing locks to provide you with greater security, or install new lever locks for upgraded security. We also offer master key systems and access control systems to give you greater control over who has access to your premises. Whether you're looking for a simple solution to keep your employees safe, or a more sophisticated system to protect your valuable assets, we have a solution for you.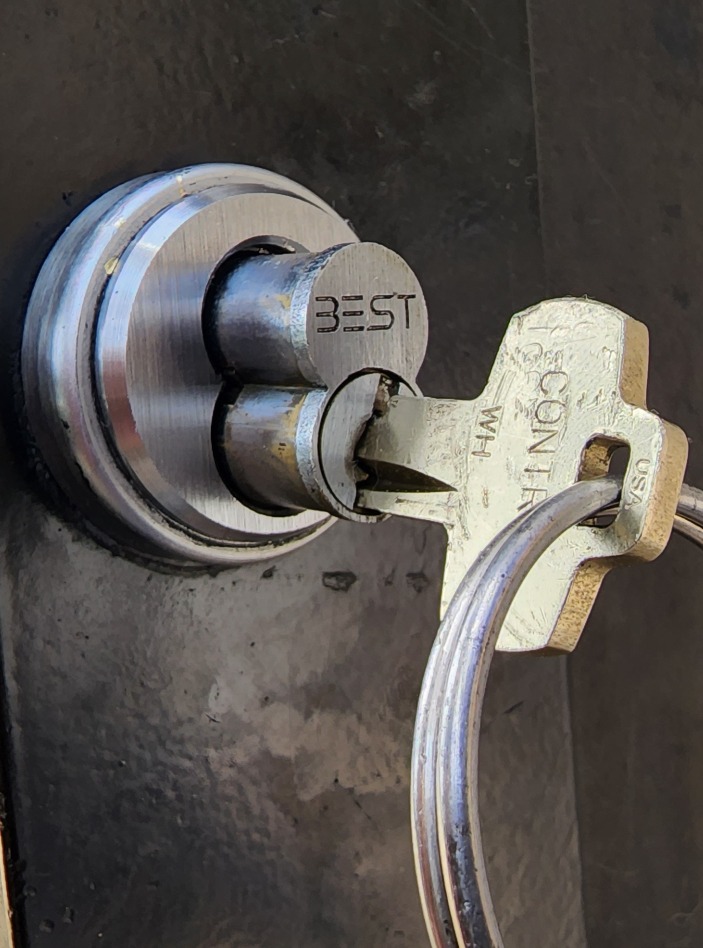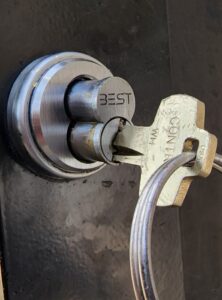 Interchangeable core systems are an essential part of security for businesses and government buildings. They allow for a large number of keys to be used without compromising the security of the lock. Each interchangeable core system comes with a master key, control key and sub-level keys. The control key is used to remove the core from the lockbody for easy key replacement without removing the lock from the door. The master key controls all doors and facilities, while the sub-master key control all doors within their own facility. Change keys are assigned to one or two doors, making it easier to restrict and manage access. Our company specializes in the installation and servicing of interchangeable core systems, both small-format and large format. We have years of experience working with these types of locks, and we can ensure that your property is secure. Contact us today to learn more about our services.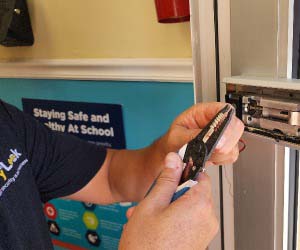 Electronic access control systems are designed to grant authorized access to the appropriate personnel and keep everyone else out. This protects sensitive areas of your building from theft and data breaches and keeps your employees safe. In short, electronic access control enhances the way you protect your facility, people, and assets. electronic access control systems are typically comprised of three components: door hardware, an electronic lock, and a reader. The door hardware is the physical barrier that prevents unauthorized entry into a controlled area. The electronic lock is a device that grants or denies access to the controlled area based on the credentials presented by the user. The reader is the device that reads the credentials presented by the user. electronic access control systems can be used to control physical access to a variety of different types of doors, including interior doors, exterior doors, and automated doors. When used in conjunction with other security measures, such as CCTV cameras electronic access control systems can provide a high level of security for your facility.
Commercial Locksmith Services We Offer:
Business Lockout
Door Repair
Office locks out
Lock Hardware Repair
Lock Hardware Replacement
Master Key Systems
High Security Lock Systems
Emergency Rekey Services
Emergency Lock Repair Services
Access Control
Broken key Extraction
Mail box lockout
Key Replacement
Interchangeable Core Systems
Wireless/Wired Door Buzzer Entry Systems
Fire AlarmExit Devices
Push Bar Exit Hardware